From Zero to Miro Hero workshop
Learn how to plan, design and facilitate your first online workshop that boosts collaborative problem solving.
The workshop From Zero to Miro Hero gives you the templates, tools, and professional support you need to host basic workshops that deliver results.
Switch to Eleven is recognized as a Miro Expert and our Agile Marketing Board was among the top boards of 2022
Ready to switch from boring meetings to engaging workshops?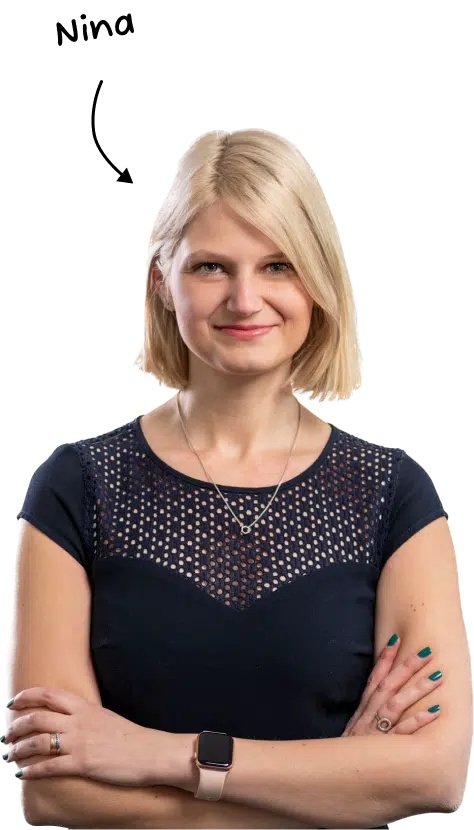 A psychologist by profession, a workshoper by nature, an overall agile & self-management expert
I help teams and companies implement new ways of working to create a more human-centric, diverse, autonomous, creative and collaborative environment.
In this module, you will learn about the basic features of Miro and how to create a new board and add content. You'll also discover how to navigate around the platform and learn about the basic tools that will help you get started. Additionally, you will find out how to save and share boards with your team, ensuring everyone is on the same page.
Collaborating with your team has never been easier with Miro. In this module, you'll learn how to work with templates, which can be customized to your specific needs. You'll also discover some of the tools that make designing workshops a breeze, such as sticky notes, arrows, and connectors. Additionally, you will learn how to use collaboration tools like voting, timers, and private mode to make your meetings more efficient and productive.
3. Tips and tricks for a successful workshop
Running a successful workshop requires more than just a great template. In this module, you will learn about the small things that can make a big difference in making your workshops run smoothly. You'll discover the importance of defining the purpose and scope of the template, planning the layout and content of the template, and using the magic of colours to create an engaging and memorable experience. Finally, you'll pick up tips for facilitating your first mini workshop, ensuring that your next meeting is a success.
Join over 100 trailblazers who
saw results like this
Nina and Jaka have already organized quite a few workshops for us. What I especially like about working with them is the broad knowledge they bring, whether it's in the field of business or soft skills. They also complement each other well as a team, each contributing a unique set of competencies that always leave us full of ideas and motivation after the workshops. With their way of leading the workshops, they always manage to guide us to think broadly and come up with solutions that we hadn't previously considered. That's why we look forward to working with them again in the future.
I was thrilled to set up at light speed with Nina some expert topic over Remote collaboration. Fun and expertise was the very essence of this collaboration and I can only recommend Switch to move forward your next strategic workshop!
Ready to switch from boring meetings to engaging workshops?